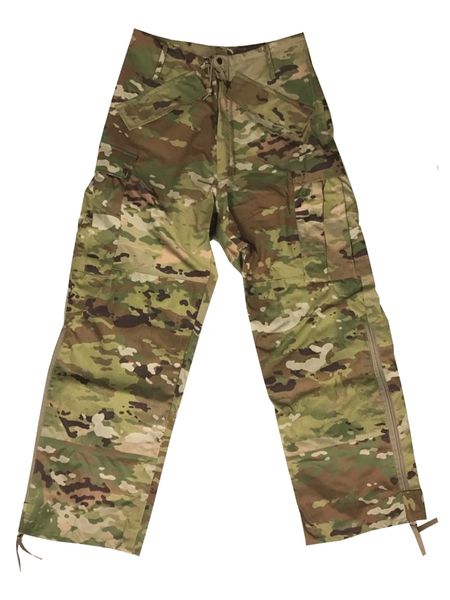 GEN III LAYER 6 TROUSER
PART NUMBER OCPAPECP
BERRY COMPLIANT --- US AIR FORCE OCP/SCORPION II TROUSER
THIS TROUSER IS APEC MILSPEC FABRIC WITH NEAR IR PROTECTION. 
PATRIOT ASSUALT FABRIC MADE BY BROOKEWOOD LAMINATED TO A WATERPROOF MEMBRANE.
ALL INSIDE SEAMS ARE SEALED WITH A WATERPROOF SEALING TAPE
KNEE HIGH LEG ZIPPERS FOR EASY ON/OFF. 
FLY ZIPPER WITH BUTTON CLOSURE. 
HOOK AND LOOP ADJUSTABLE LEG CUFF GATHERS. 
WEAR AREAS REINFORCED WITH 330 DENIER CORDURA NYLON.
PASS THROUGH POCKETS.
WE HAVE LONG AND SHORT SIZES AVAILABLE 
ON OUR GSA SCHEDULE, PLEASE CALL FOR PRICING.