JACKET, FLEECE, GEN III LAYER 3, 499 COYOTE TAN, (ECWCS)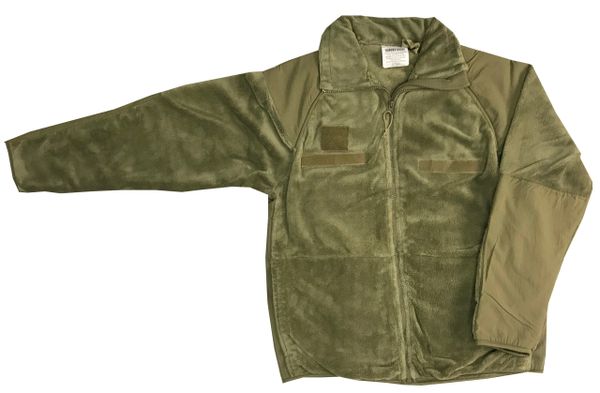 JACKET, FLEECE, GEN III LAYER 3, 499 COYOTE TAN, (ECWCS)
HIGH LOFT 100% POLYESTER FLEECE FABRIC. 

THE JACKET DOES MEET OR EXCEEDS MILSPEC GL/PD 06-03.

CENTER FROM ZIPPER OPENING 

IT HAS TASLON NYLON REINFORCEMENTS IN COLLAR, ELBOWS, AND SHOULDERS

REGLAN SLEEVES

GRID STRETCH FLEECE SIDE PANELS 

THERE ARE 2-INSIDE CHEST POCKETS 

IT HAS RANK, BRANCH OF SERVICE AND NAME TAPE LOOP ATTACHMENTS

THE JACKET MAINTAINS BODY WARMTH WITHOUT WEIGHT AND BULK

IT IS QUICK DRYING AND COMPRESSIBLE FOR REDUCED STORAGE REQUIREMENTS

IT IS GSA COMPLIANT. 

Made in a TAA country Bangladesh.